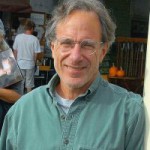 Jonathan Rowe was, by inclination, an unobtrusive man. He moved through this world quietly, and he left quietly.
He did not promote himself. He was not comfortable seeking recognition. He concentrated instead on substance.
Jon died the other day, abruptly, with no warning of any kind, and left behind a wife, Mary Jean, and an 8-year-old son, Josh.
In part because of his modesty, and in part because celebrity and valor are not the same, you very likely did not know of him.  Or, if you did, not nearly enough.  Continue Reading…